Honeywell
Our products are built in world-class production facilities, and are subject to rigorous testing exceeding industry standards for quality and performance. Honeywell equipment complies with all ISO-9001 protocols, an internationally recognized standard that defines a quality assurance system.
Give us a call today (661) 255-1509

Openpath's access control hardware and enterprise cloud-based software give you peace of mind and protection to reopen your doors with confidence. Fast. Reliable. Hands-free.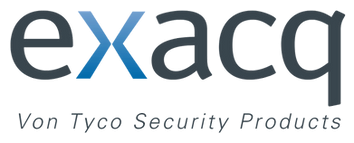 Exacq Technologies is part of the Security Products business unit of Tyco (NYSE: TYC), the world's largest pure-play fire protection and security company. Exacq is a leading manufacturer of video management system (VMS) software and servers used for video surveillance. Known for its ease of use, the exacqVision VMS software is available on factory-installed hybrid and IP camera servers, commercial off-the-shelf servers and directly installed on approved IP cameras.

Founded in ​1961, Silent Knight designs and manufactures commercial fire alarm and life safety systems. As part of Honeywell Fire, Silent Knight is a leader in the fire alarm industry with its broad portfolio of products which are available through security equipment distribution throughout the United States.

Automate the security and management of your building access control systems with our scalable cloud-based physical security platform. Whether it's one building or hundreds, our cloud access control systems combine the best cloud access control technology and unmatched customer service to deliver better security for your operation.
Life Safety Tips, News & Updates